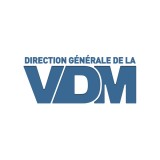 Accouchement, Questionnaire de satisfaction
La série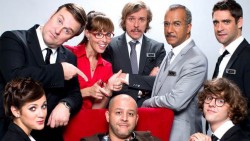 L'adaptation du site sous forme de série courte (5 minutes). Elle sera diffusée courant 2013 sur la chaîne NT1. L'histoire se situera donc finalement dans un bureau appelé la DGVDM (Direction Générale de Vie De Merde), dans lequel défileront les victimes qui confieront leurs soucis du quotidien à ces fonctionnaires.
On retrouvera dans cette série le grand Pascal Legitimus (ex-Inconnus), Pascal Demolon (comédien de la comédie « Radiostars ») ou encore Guillaume Carcaud (« Samantha Oups »).
La série est réalisée par Fouad Benhammou.
Au départ, un site internet
Maxime Valette, Guillaume Passaglia et Julien Azarian sont les auteurs du site VDM (Vie De Merde), lancée en 2008. Le site rassemble des centaines de milliers d'anecdotes du quotidien, partagés par les internautes eux-mêmes. Le succès est tel qu'une application smartphone est créée, ainsi qu'une page Facebook dépassant le million de fans.
At the beginning, an internet website
Maxime Valette, Guillaume Passaglia and Julien Azarian are the authors of FML (Vie De Merde), launched in 2008. The site contains hundreds of thousands of everyday anecdotes shared by users themselves. A smartphone application is created, and a Facebook page than a million fans.
Series
The adaptation of the site as a series short (5 minutes) is currently filming. It will be broadcast in 2013 on the NT1channel . The story is located in an office called DGVDM (Sucking Life Branch), where the victims parade entrust their daily worries to these officials.
Episode 21 : Accouchement
Episode 30 : Lapin à la sauce VDM
Episode 36 : Recrutement Sauvage
Episode 40 : Questionnaire de Satisfaction